Fangamer revealed earlier this month that Hollow Knight, the indie hit from Team Cherry, would finally be seeing a physical release on Nintendo Switch. However, it now appears that Fangamer's online store won't be the only place where fans can grab a copy.
Despite the Collector's Edition of Hollow Knight remaining a Fangamer store exclusive, the standard edition of the game will be also available to purchase from other retailers in both Europe and the US. Which is fantastic news for Europeans wanting to avoid long shipping times, paying import tax themselves, and extortionate "admin" fees slapped on by delivery services.
Physical copies of Hollow Knight sold by other retailers appear to be identical to the standard edition offered by Fangamer and include:
a physical Switch Game Card and Case.
a fold-out map of Hallownest.
a Hollow Knight instruction manual.
It also appears as though the standard edition will include a reversible cover featuring alternative artwork to that shown on the Fangamer website. It's expected that the Fangamer release will also include this, but it appears to have not been publicised as of yet. A preview of the reversible cover art can be seen directly below.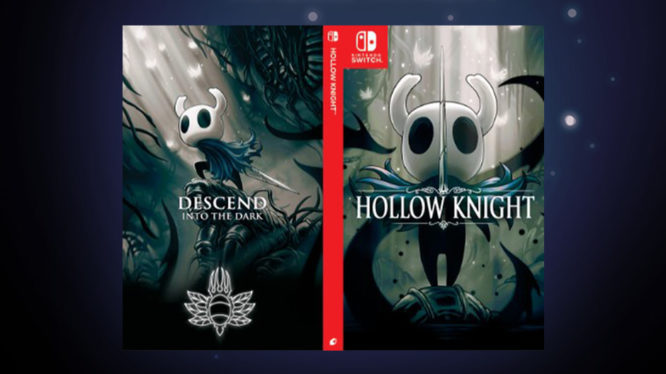 In the US, the standard edition of Hollow Knight will be available to purchase from Best Buy for a slightly higher price than that offered by Fangamer. The Best Buy listing for Hollow Knight on Switch currently clocks in at $34.99 + shipping and will release on 31st May – the same day as Fangamer ships out their orders.
Full details of the European release are still thin on the ground at the moment. However, it has been confirmed that Just For Games will be handling the physical distribution in France. The European release will come with a suggested retail price of €34,99 and (like the US release) launches on 31st May.
Over the past few days retail listings have cropped up on both Amazon's Spanish (dispatched and sold by Amazon Europe) and German websites. Indicating that the physical release will most likely be available through Amazon UK and other European branches of Amazon in the coming weeks.