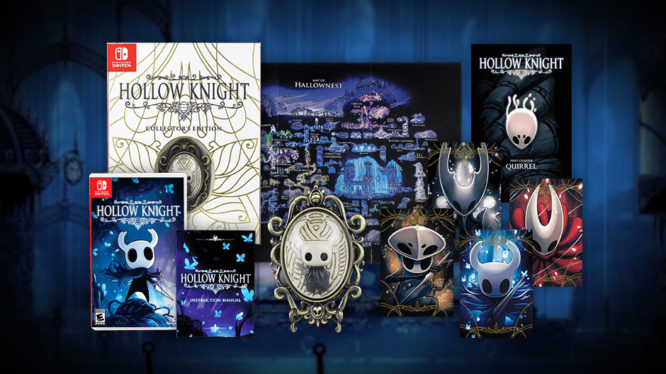 Hollow Knight fans rejoice as, after a false start, the silent hero is finally getting a physical outing on Nintendo Switch!
This time around, Fangamer is handling the physical publication of Hollow Knight on Switch, PS4 and PC. Fans have the option of a Standard or Collector's Edition of the critically acclaimed Metroidvania to choose from and orders are expected to ship on May 31st, 2019.
For $34, you can snag a Standard Edition which packs a physical copy of Hollow Knight complete with all DLC, an instruction manual, and a physical map of Hallownest which may prove extremely useful in navigating the expansive world.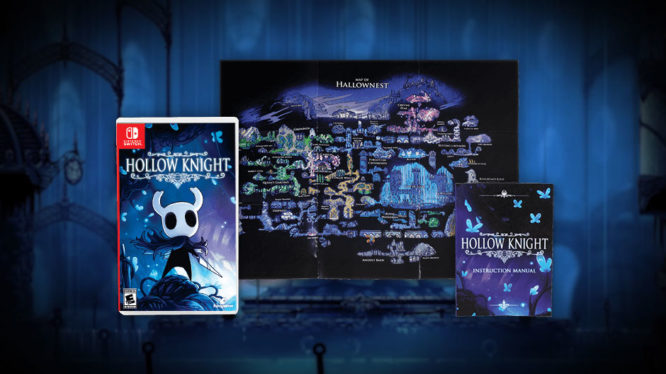 Fangamer is of course famed for their collector's editions of games and fans will be pleased to hear that Hollow Knight is being given the full treatment. As well as including everything the Standard Edition has to offer, the Collector's Edition of Hollow Knight packs in the following for $69:
Metal brooch with display stand, wall hook, and dual-pronged fastener
14-page Quirrel comic book
Gift-box-style case with gold-foil filigree and a clear printed sleeve
Gold-foil art print set by Ari Gibson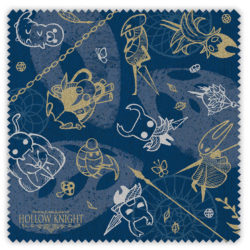 Buyers of the Switch version of the Collector's Edition will also receive an exclusive cleaning cloth that dons artwork illustrated by Ikuno Ohashi of Fangamer Japan. As an added bonus, Fangamer is also including a "Papercraft Set" for anyone that pre-orders the Collector's Edition ahead of its release in May.
If you can't wait to finally get your hands on a physical copy of Hollow Knight, be sure to head over to Fangamer to get your pre-order in ahead of its release on May 31st.