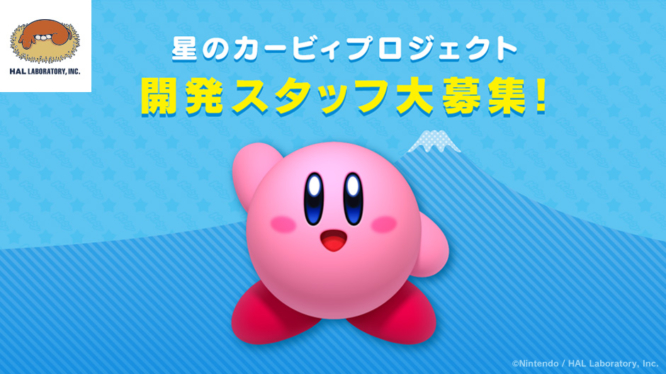 HAL Laboratory is currently seeking additional team members to help develop a new game in the Kirby series. While it's not all that suprising that a new Kirby title is in the works, the recruitment call does mark the first official confirmation of the upcoming game's existence.
Pitching to potential employees with the idea of making "a new Kirby game in a studio with a view of Mt. Fuji", HAL Laboratory is currently accepting applications for 10 different positions at their Yamanashi Research & Development Center.
Grouped into design, development and planning categories, the roles include:
Level Designer
Planning Assistant
UI Designer & UI Programmer
Effects Designer
3D Artist
Motion Designer
Action Programmer
Graphics Programmer
Technical Programmer
Unfortunately, the job postings don't give much away in the gameplay department but the recruitment call does specifically mention a "new" Kirby title. HAL Laboratory does state that they are looking for people with experience in development "after the HD generation" and that those applying should also have an interest in the Kirby series. The primary programming languages listed are C++ and C#.
As for what the upcoming Kirby game has in store for fans, we'll simply just have to wait and see.