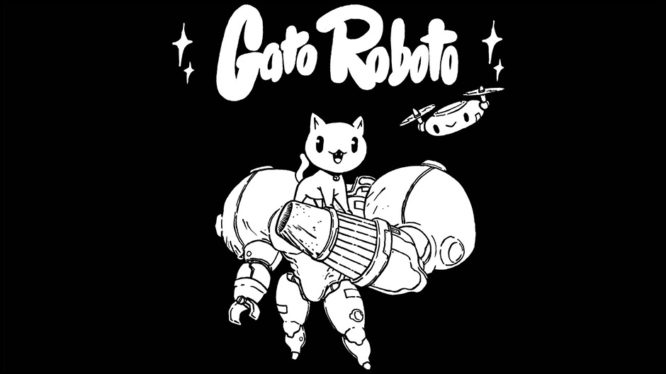 Doinksoft and Devolver Digital's upcoming metroidvania "Gato Roboto" will officially be launching for Nintendo Switch and PC on May 30th 2019. Priced at £5.79 / €6,59 / $7.99, Gato Roboto is available to preorder (with a 15% discount) right now on Nintendo Switch.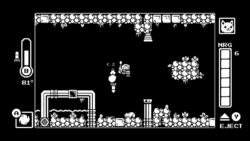 Pitched as a "Meowtroidvania", Gato Roboto is a retro-style metroidvania in which players control a space-venturing feline called Kiki. Usually accompanying your loving captain, things take a turn for the worst when you ship crash-lands near an abandoned research facility (an incident that may have involved you pawing the control board).
Lost and stranded, it's now up Kiki to save Captain Gary using nothing but those sharp feline instincts… and y'know…. a giant armoured mech suit.
In Gato Robot, you'll explore a hand-crafted labyrinth packed with enemies and secrets. Use your nimble cat-like abilities to squeeze through the tightest of spots and pounce into your mech suit to blast your way to success. Open up brand new areas, collect additional weapons, and risk all nine lives to save Captain Gary from the underground outpost.
Gato Roboto is set to launch for Nintendo Switch and PC on May 30th, 2019. Usually priced at £5.79 / €6,59 / $7.99, players who pre-order the game from the Nintendo eShop will be able to bag a 15% discount.
If you're looking fur-ward to Gato Roboto or just want to see the Kiki in action, then be sure to check out the official release date trailer embedded below
Gato Roboto - Release Date Trailer