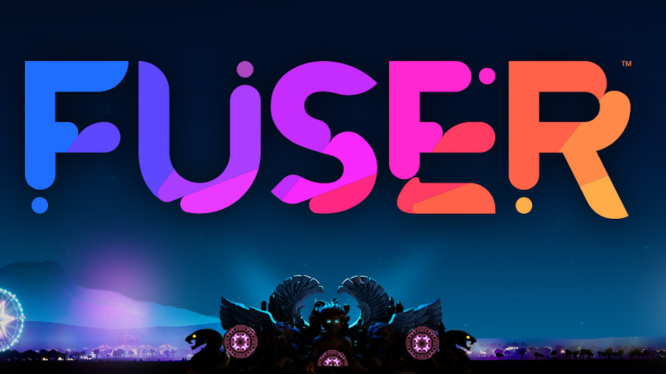 Harmonix and NCSoft have announced they're working on a new interactive music title together. Putting players at the centre stage, they can create and share masterful mixes around the world. Featuring tracks from some of the most renowned artists worldwide, Fuser lets fans make music, themselves.
Harmonix in the past has created and developed the revolutionary Rock Band and Dance Central franchises. Unlike Rock Band, however, this release will allow the blending of vocals, bass lines, and all sorts of other instrumentation. Game performances can be shared online with creations distributed through social sharing.
A campaign mode has players hone their mixing skills with challenges and new content available. Freestyle play lets players craft their mixes to share later. Included with the release will be online multiplayer modes for both collaborating and competing with friends. While there are only 16 songs announced as of now, Fuser will offer over 100 songs by its release.
With hits such as Blue Öyster Cult's "(Don't Fear) The Reaper," and Imagine Dragons' "Thunder," fans are sure to find some of their favourite, most iconic tracks among this selection. Featuring selections from top artists in pop, hip-hop, rock, country, and more, Fuser aims to provide diverse options to choose from.
Established in 1995, developer Harmonix Music Systems has established themselves across the globe as the premier developer of groundbreaking video games in the interactive music genre. Providing a fully-featured musical sandbox, the studio aims to revolutionize this genre once more.
NCSoft is best known as a publisher and developer of massively multiplayer online games, most notably City of Heroes and Guild Wars II. Now alongside Harmonix, NCSoft looks to make this release redefining of its genre, and more accessible to more players than ever.
Fans eagerly awaiting Fuser can expect it to release for Nintendo Switch in Fall 2020. For now, the studio has left us with a trailer which can be seen below.

FUSER announcement trailer