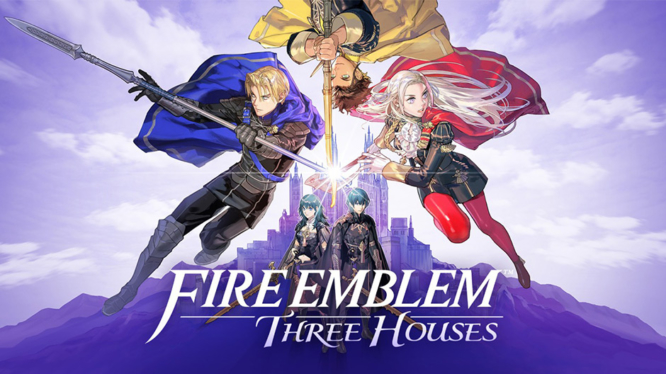 A new trailer for Fire Emblem: Three Houses dropped today during Nintendo's E3 Direct. The trailer, while rather lean on new gameplay information, shared new story information and implied that the titular houses once in harmony end up in conflict years after their time together at school.
Fire Emblem: Three Houses is set in the continent of Fódland and the story centres around the three houses of the Officer's Academy. These houses are the Black Eagles, Blue Lions, and Golden Deer and each represents a power that rules over the continent.
The latest entry in the Fire Emblem series seems to take elements from the prior two games. While the player's choice between the Black Eagles, the Blue Lions, and the Golden Deer recalls the three-route narrative structure of Fire Emblem Fates, the new trailer implies a time jump to a future war reminiscent of Fire Emblem: Awakening.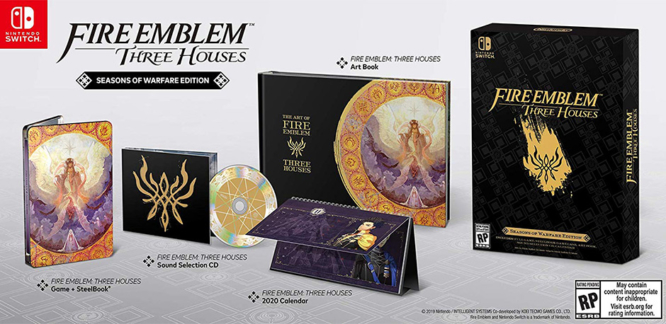 Fire Emblem: Three Houses Seasons of Warfare EditionA Seasons of Warfare special edition of the game was announced back in February, which will include a physical copy of Fire Emblem: Three Houses in a steelbook case, an artbook, a sound selection CD, and a calendar.
Fire Emblem: Three Houses is set to release next month on July 26th 2019 and is available to pre-order on Amazon right now.
Fire Emblem: Three Houses - E3 2019 Trailer (Switch)