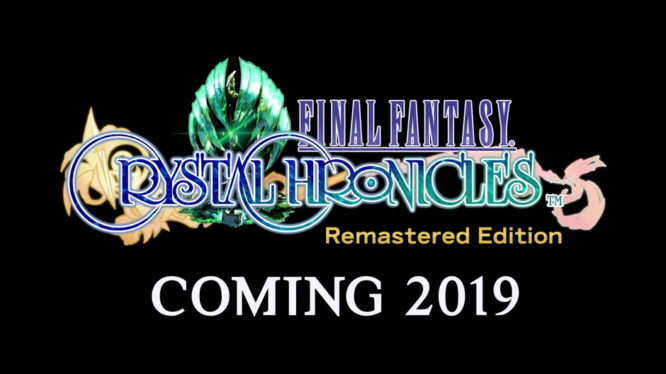 Square Enix has announced that Final Fantasy Crystal Chronicles Remastered Edition will be coming to Nintendo Switch and PlayStation 4. The remastered cult classic is set to release at some point in 2019.
Originally launching for GameCube way back in 2003, Crystal Chronicles is an action-RPG Final Fantasy spin-off that spawned numerous sequels on DS and Wii. In the game, the world is covered in a toxic miasma that kills anyone who comes into contact with it and only the power of crystals can keep it at bay, but without Myrhh these crystals are useless. Each year caravanners from each of the world's towns collect drops of Myrhh and return home. Players will travel across the world, exploring dungeons, fighting enemies and beating giant bosses in search of this precious fuel.
The game is well known for its multiplayer mode, which was pretty difficult to play on GameCube due to its requirements. Up to 4 players could play the full game together with their own characters, but you needed a Game Boy Advance, GBA to GameCube link cable, and a Final Fantasy Crystal Chronicles save file per player. Luckily, this time around, it appears as though the game may use online multiplayer, which should make linking up with your friends to caravan together much more accessible.
Final Fantasy Crystal Chronicles Remastered Edition seems to have improved visuals and an updated UI compared to its original release. Interestingly, the trailer footage also seemed to show voice acting for the NPCs, which (other than the narrator) is something the GameCube version lacked. Whilst the trailer's introduction mentions that the game will be feature English audio, there is currently no confirmation that the game is fully voiced.
Final Fantasy Crystal Chronicles Remastered Edition launches on Nintendo Switch and PS4 in 2019.
Final Fantasy Crystal Chronicles Remastered – Announcement Trailer