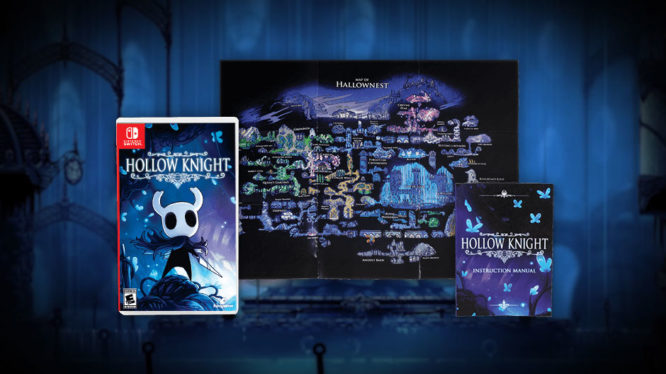 Fangamer has announced that their European retail release of Hollow Knight on Nintendo Switch will be delayed until June 28th 2019. Additionally, the recently disclosed delay will also affect the PlayStation 4 release worldwide.
After a somewhat rocky start with another publisher, it seems like Hollow Knight's journey to the physical realm still isn't plain sailing. The Fangamer release, which was originally set to launch worldwide on May 31st 2019, is now suffering from various retail delays. While customer's who ordered the Collector's Editions directly from Fangamer seem to be in the clear, those looking forward to a PS4 copy or a retail Switch release in Europe will have to wait a little longer.
Fangamer issued the following statement apologising to fans for being unable to meet their original deadlines:
Unfortunately, we have had to delay the worldwide PlayStation 4 release of Hollow Knight, as well as the European Nintendo Switch retail release, until June 28th. The North American Nintendo Switch and PC releases are currently still set for May 31st, including all Nintendo Switch and PC collector's editions with May 31st preorder dates.

We apologize for begin unable to meet the original release date.

If you have any questions or concerns regarding your fangamer.com Hollow Knight preorder, please email us at [email protected].

If you made your preorder with a different retailer, please contact them with any additional questions.