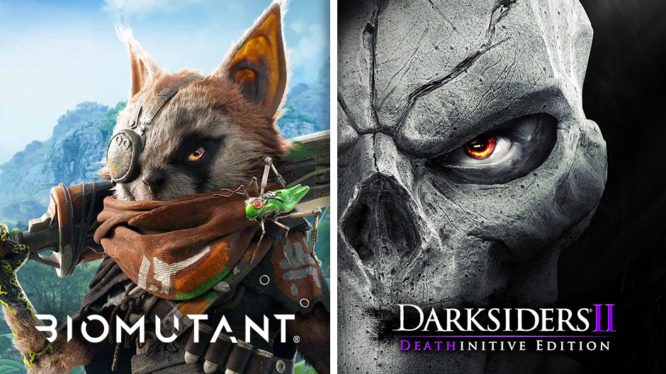 Darksiders II and Biomutant could be heading to Nintendo Switch in future if recent retailer listings are anything to go by. EB Games, a division of GameStop, have launched pre-order pages for Switch versions of both titles on their Candian website.
It looks like THQ Nordic won't be getting a break from leaks anytime soon. Having already had the Switch port of Darksiders leaked through their own media site, EB Games appear to have stepped up the game by potentially leaking two additional Switch releases. Both the Darksiders sequel and the yet-to-be-released Biomutant have now been propelled into the Nintendo Switch rumour mill, prior to any official announcement.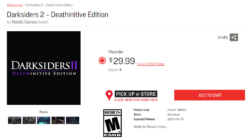 A port of Darksiders II to the Nintendo Switch might not come as a surprise to many fans. Considering the first title hit Switch and it's sequel previously released on Wii U, bringing the next game to Nintendo's hybrid-console seems like a logical step. EB Games possibly breaking the news probably came as a surprise to THQ Nordic though.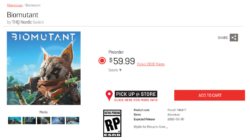 Biomutant possibly heading to Switch, on the other hand, will be an unexpected addition for many people. Despite some potential Switch indicators over a year ago, there haven't been any other signs of a Switch port being in the works. Currently, the game is set to release on PC, PS4 and Xbox One in mid-2019, however, EB Games lists the Switch port as a 2020 release.
As with all rumours, especially retailer listing, it's always best to take this with a healthy dose of scepticism. While both Darksiders II and Biomutant could Switch-bound in future, until an official announcement has been made, nothing is confirmed. If you're looking forwarding to picking up either game on Switch, then keep your eyes peeled and your fingers crossed that EB Games have hit the mark.