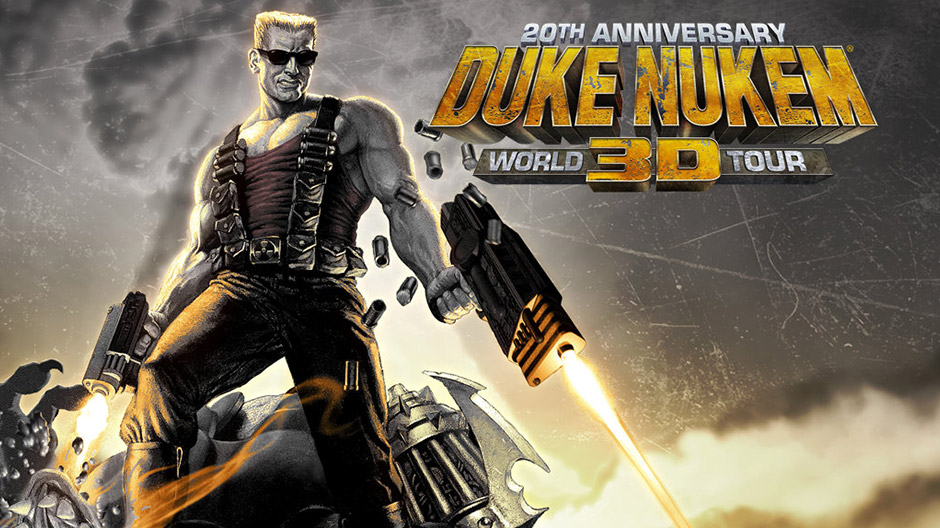 Duke Nukem 3D: 20th Anniversary World Tour appears to be heading to Nintendo Switch. The Entertainment Software Rating Board (ESRB) recently gave the game a Mature 17+ rating, and judging from the description, fans won't have to worry about anything being censored.
Originally released in 2016 on Playstation 4 and Xbox One, Duke Nukem 3D: 20th Anniversary World Tour is exactly what it sounds like; an upgraded version of Duke Nukem's first foray into 3D. The port remains faithful to its 1996 counterpart, and any new additions do not inhibit the gameplay or graphics of the original. Instead, a brand new fifth episode has been created, handcrafted by the game's original designers. To complement the new level, brand-new music and dialogue for Duke Nukem have been added by the original composer and original voice actor respectively.
While it's no longer the 20th Anniversary of Duke Nukem 3D, fans of the series will surely still be glad to see its arrival onto the Nintendo Switch. Currently, the game's Switch release remains unknown, as besides an ESRB rating, nothing has been officially announced just yet. Typically, ratings happen relatively close to the announcement or after the announcement itself, so as to not spoil the surprise. With that in mind, hopefully we won't have to wait long to find out when Duke Nukem 3D will be playable on Nintendo's latest hybrid.