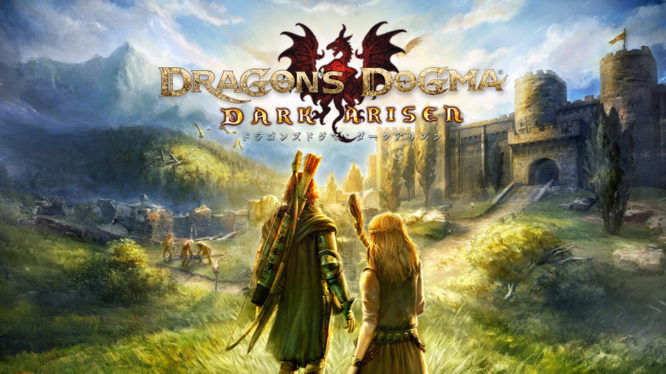 Capcom have announced that Dragon's Dogma: Dark Arisen will be releasing for Nintendo Switch on April 23rd 2019. Priced at ~$30 (USD) / 3,990 yen, the Switch port marks the first time the title has ever hit a Nintendo console (as well as being the first portable release).
Dragon's Dogma: Dark Arisen is an action role-playing game in which you take on the role of the titular 'Arisen', a character that you can customise to your tastes, exploring the land of Gransys to complete quests and defeat evil monsters. Combat takes place in real-time, and the game's most distinguishing feature is its Pawn system.
Pawns are characters (some customisable, some pre-set) that are designed to give you advice and aid you in combat. If you choose, you can share Pawns in the online lobby and build your team with those of other players.
The hack and slash title was first released as "Dragon's Dogma" for the Xbox 360 and PlayStation 3 in 2012. The following year saw the release of an enhanced version, which as well as adding the 'Dark Arisen' subtitle, also included new areas to explore, more powerful weapons and armour, and enhanced visuals. This version has since been ported to Microsoft Windows in 2016 and Xbox One and PlayStation in 2017.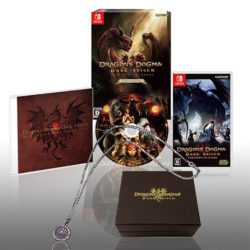 A few different collector's editions have been confirmed for release in Japan, with currently no mention of which editions will make it across to the West. There's a Collector's Package, a Limited Edition bundle, and a Complete Edition bundle. The Complete Edition includes the game, a soundtrack CD and a wax seal necklace, and will retail for 26,926 yen, (around £194/$247). The other options are more wallet-friendly, with the Limited Edition foregoing the soundtrack CD and the Collector's package featuring the game and the CD but without the necklace.
The upcoming 2019 Nintendo Switch release will include updates the UI that promise to  improve visibility on the Switch's screen. Cpacom also confirmed that the Pawn trading system will be present in the game, and that you won't need a Nintendo Switch Online subscription to make use of it.
Dragon's Dogma: Dark Arisen Announcement – Switch