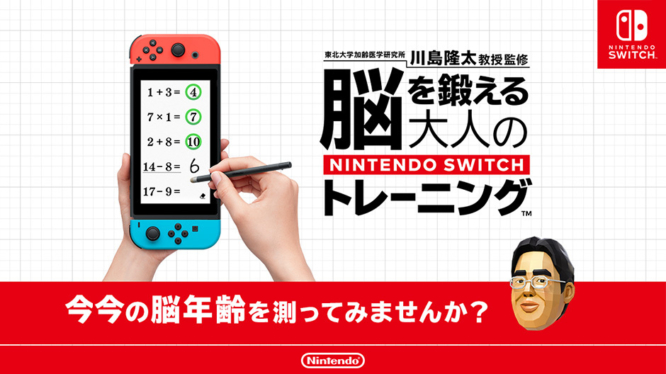 Dr. Kawashima's Brain Training (known in some territories as "Brain Age") is getting a brand new entry on Nintendo Switch. The announcement, which was initially made in Japan, has pegged the game for a December 2019 launch.
Have you ever wanted to check the age of your brain? The popular "Brain Age" series gives players the opportunity to train their brains through a variety of different mental activities. With an emphasis on training, the software aims to stimulate the mind by encouraging users to complete different challenges and offering feedback in the form of a brain age.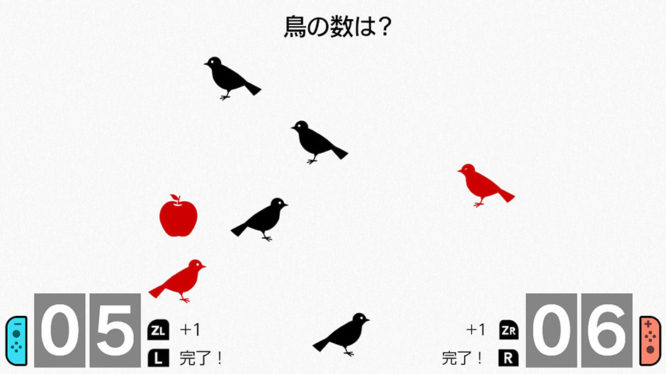 Dr. Kawashima's Brain Training on Switch will use multiple tools to track player progress, like calendar stamps to show daily completion, graphs that chart user advancements, and even alarms that will notify the player via their Switch when it's training time (even in sleep mode)! Those who want to compare their results against friends and family can even dive into the online leaderboards to see how they're doing.
The upcoming Nintendo Switch release will also feature two-player activities, allowing each player to use one of the two Joy-Con controllers to train together! The game is even set to utilise the Joy-Con controllers built-in IR sensor to detect hand shapes and movements.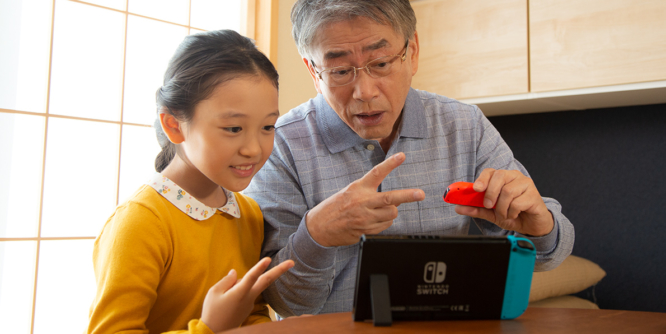 Players looking for a more traditional brain training experience, can revisit the days of Nintendo DS by using the stylus included in the physical release. The physical version has been priced at 3,480 yen in Japan (inc. stylus), with the digital-only edition priced at the slightly lower 2,680 yen.
Nintendo Switch Lite owners are advised that there are functional limitations while using this software, including activities like "Last Game Test," "Finger Calculation," and others losing the ability to use traditional Joy-Con functionality. However, it is possible that these issues could be relieved by using an additional pair of Joy-Con.
Interested in the brain training activities this title has to offer? Check out the trailer below!
Brain Age - Nintendo Switch