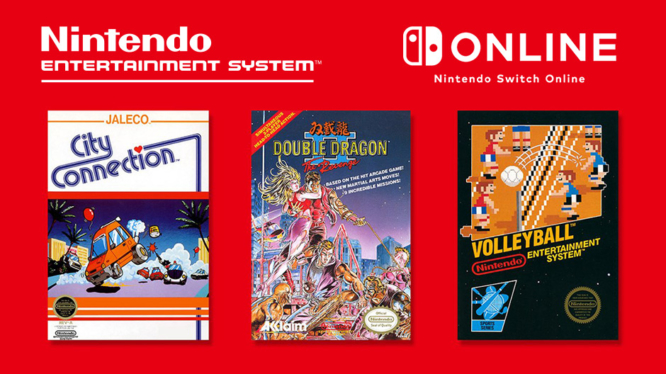 It's that time of the month again, where Nintendo announce their latest additions to the Nintendo Switch Online NES library. So without further ado… starting on June 12th 2019, Switch Online subscribers will be able to download and play Double Dragon II, Volleyball, and City Connection via the official NES app.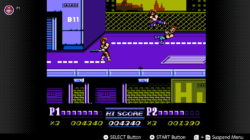 Side-scrolling beat 'em up, Double Dragon II: The Revenge, will be joining the original Double Dragon title on Switch this month. Back to avenge Marian's death, Billy and Jimmy Lee set out to defeat the evil Shadow Warriors. First released as an arcade title 1988, the NES version branches out from the source material offering some vast differences.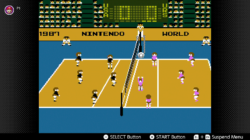 After hitting the Wii Virtual Consoles in 2007, the NES volleyball experience has finally been served to Nintendo Switch. Based on the six-a-side sport (you guessed it) volleyball, this 1986 NES classic comes packing both a men's and women's tournament plus a handful of countries to represent.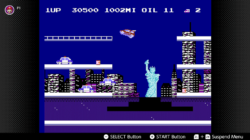 Have you ever had an itch to play as a Honda City hatchback? No? Well… City Connection, the 2D platformer, throws players into the role Honda City driver "Clarice" as she speeds through renowned city's from around the globe. Chased by cops and generally always looking like a car, this 1985 NES game is sure to get your oil running.
As with all Nintendo Switch Online NES releases, if you plan to dive into the new additions at launch then you'll need to be a Switch Online member and have downloaded the free Nintendo Switch NES app (it's on the eShop). Double Dragon II, Volleyball, and City Connection will all be available to play on June 12th 2019 and if you can't wait to surround yourself in some retro nostalgia then you can get a sneak peek at the gameplay in the video below.
NES Games (June 2019) - Nintendo Switch Online