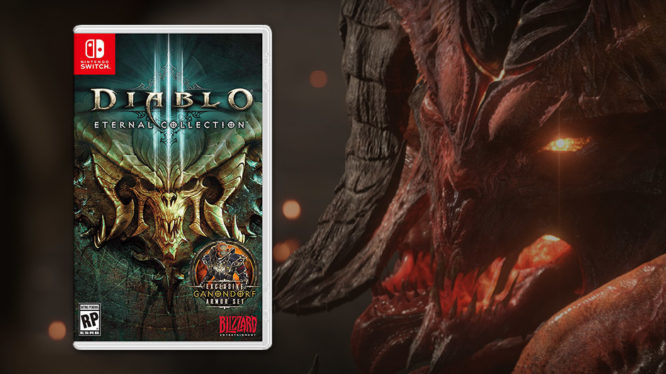 US retailer Target may have just given away Diablo III Eternal Collection's release date on Nintendo Switch. According to their website, the game is set to launch on November 2nd.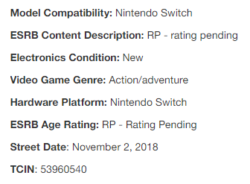 Officially coming in "Fall 2018", Blizzard's first venture onto the Nintendo Switch has seen many retail placeholder dates over the past month. However, Target's November 2nd may have some element of truth to it. Previous listing from the likes of Amazon and GameStop have either referenced the end of Fall (21st December 2018) or simply opted for the last day of the year.
The November 2nd date seems rather specific compared to other placeholder dates. If accurate, Diablo III's Switch launch would fall on the first Friday of November (a common day of the week for Nintendo releases). This potential date would also place the game exactly mid-way between two other big titles heading to Switch this Fall – Dark Souls (October 19th) and Pokémon: Let's Go, Pikachu! / Eevee! (November 16th).
However likely or logical the suggested date may be, we won't know for sure until an official announcement is made.