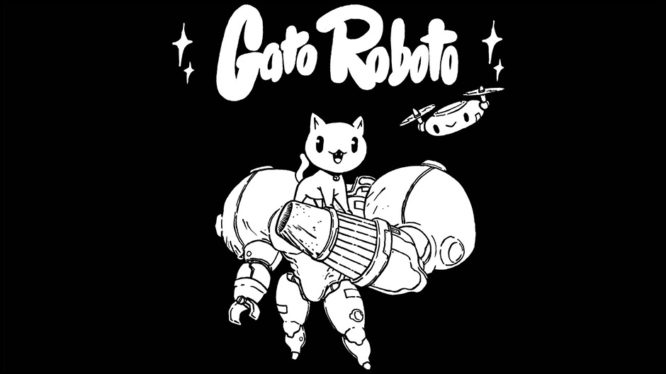 Devolver Digital has announced that Gato Roboto, a new game by developer Doinksoft, is coming to Nintendo Switch and PC in 2019. The game has been dubbed a "CatMechtroidvania game" which seems to combine the classic genres of Metroidvania and… cat-controlled-mech-games.
Although details were thin, Gato Roboto did come with an announcement trailer showing off some gameplay footage. The game is a platformer split into two parts: when you're playing as a cat, the player can explore small tunnels and climb up walls (and is likely more vulnerable to attack in this form). However, climb into the mech suit and there's an arsenal of beams and explosives at your disposal.
Based on what we've seen so far, the game looks and sounds like a cat version of Blaster Master Zero, but with a monochromatic art style/world design reminiscent of Metroid II: Return of Samus on the Game Boy.
Take a look at the trailer below and look out for more details live from PAX West 2018 this weekend.
Gato Roboto – Reveal Trailer (Switch & PC)