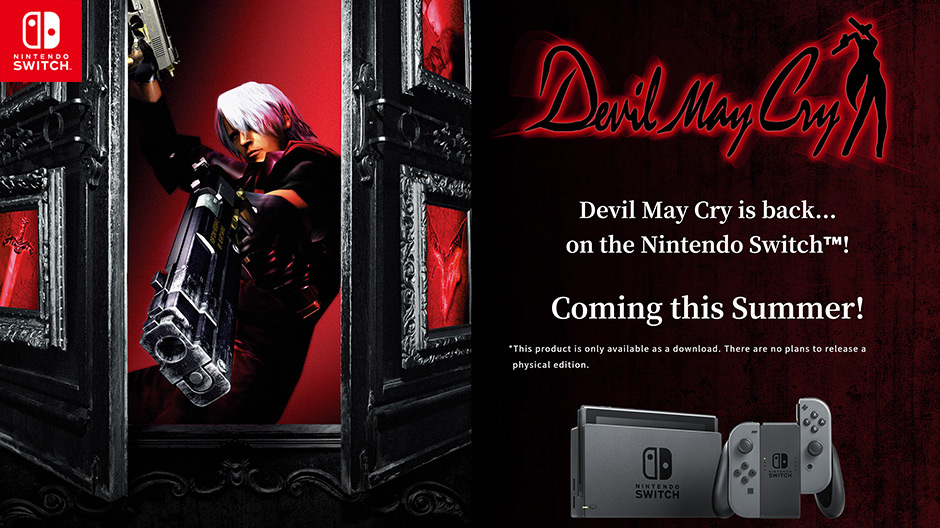 Devil May Cry fans, prepare to head back to where it all began as the original game is available now on the Nintendo Switch eShop for £15.99 / €19,99 / $19.99.
Now legally old enough to buy itself, Devil May Cry released on the PS2 18 years ago and is seen as the birth of the character action genre by many. Born from the mind of Hideki Kamiya who later went on to create Bayonetta, Devil May Cry was originally conceived as a Resident Evil game. However, Capcom decided the title didn't fit the survival horror series and released the game as an original game in 2001.
If you decide to pick the Switch version up, you'll actually be getting the HD remaster that was included in the Devil May Cry HD Collection. Originally released on PS3, Xbox 360 and PC in 2012, the HD Collection was later ported to PS4 and Xbox One.
Unlike the Devil May Cry HD Collection, there are currently no plans for a physical release of the game on Switch so SD card is recommended to avoid the game chewing up 9.2GB of your console's internal storage.
Devil May Cry is available now from the Switch eShip for £15.99 / €19,99 / $19.99 and while this seems a fair price for a game of this calibre, the whole collection was released last year on other platforms for only £30. This seems like another baffling retro release from Capcom who also decided to sell their Resident Evil Switch ports separately.