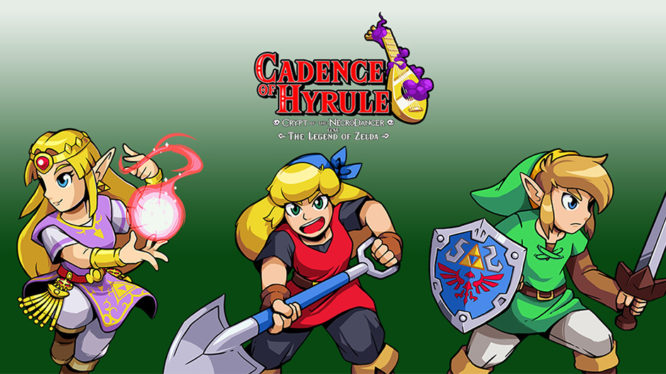 Cadence of Hyrule, the Crypt of the Necrodancer meets Zelda spin-off, was first announced during the March Nindies stream with a Spring 2019 release date. However, despite Spring slowly coming to an end, Nintendo has remained silent regarding an exact launch date.
Luckily, potential evidence has been uncovered that suggests Cadence of Hyrule could be hitting Nintendo Switch on May 30th 2019. According to recent eShop datamines, Cadence of Hyrule's release date meta information has been adjusted from the previously assumed  May 31st placeholder. The newly assigned date of May 30th, which falls on a Thursday, has instead taken its place.
The potential launch datamine also seems to line-up well with the email newsletter sent by Nintendo of Europe in May. The newsletter, which was titled "See how May is shaping up with Nintendo", also featured Cadence of Hyrule alongside various other titles scheduled to launch in May.
So, the big questions are: Will we really be playing Cadence of Hyrule this Thursday? Will Nintendo really drop this game out of nowhere, or is an announcement due very very soon? Or, will Thursday come with no mention of the game? There's really no way of knowing right now. So all we can do is keep our eyes peels for the next couple of days and hope that Nintendo offers some official news!