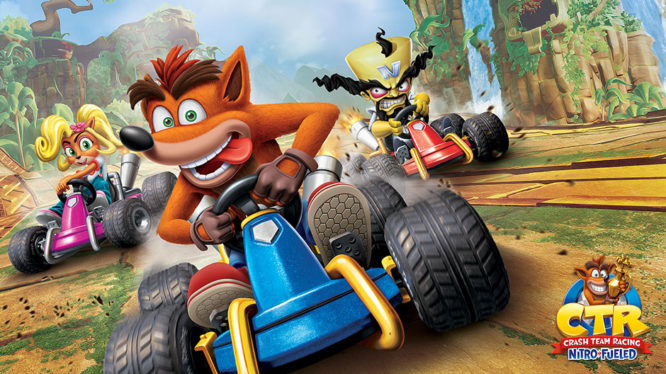 Start your engines, as Crash Team Racing is finally back. Announced at The Game Awards 2018, Crash Team Racing Nitro-Fueled is set to launch for Nintendo Switch, PS4, and Xbox One on June 21st 2019.
Not satisfied with just remastering the first three Crash Bandicoot titles, Activision has now taken to the tracks to bring Crash's very own racer to modern consoles. The HD revamp of the PS1 classic will feature all the original games modes, racers, and tracks that fans know and love. Four player co-op races will also be available, as will new karts, some brand new tracks, online races and online leaderboards.
Crash Team Racing Nitro-Fueled is being developed "from the ground up" by Activision subsidiary Beenox and will be available in both a physical and digital formats. Players who purchase the digital deluxe edition will unlock the self-proclaimed "fastest racer in the galaxy" Nitros Oxide on day one.
If you want to get a look at the new Crash Team Racing and see how it compares to the original, then be sure to check out the reveal trailer below:
Crash Team Racing Nitro-Fueled Reveal Trailer