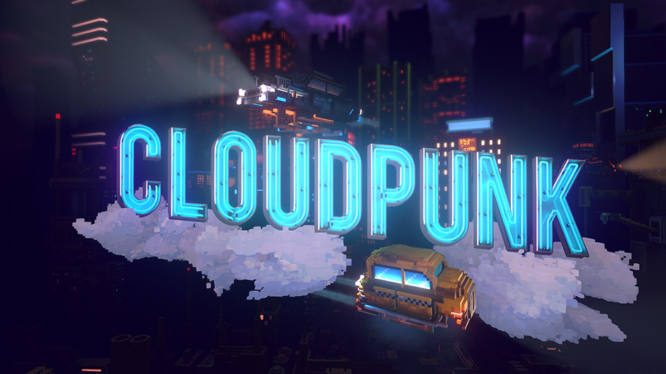 Berlin-based studio ION LANDS and publisher Merge Games announced this week that the stylish voxel title Cloudpunk will release on Nintendo Switch, Playstation 4, and Xbox One. Initially, the game was announced to release in 2020 only on PC. 
Cloudpunk is an open-world adventure that invites players to join protagonist Rania as they explore the cyberpunk-infused world around them. Travel to vertical landscapes reaching high into the clouds or down into the deepest of oceans while working your first night for Cloudpunk, the somewhat legal delivery company. Based in the fictional city of Nivalis, you'll make important decisions that will leave an impact on the wide variety of characters you meet, from AI to immoral humans. 
Taking inspiration from both fiction and non-fiction, Cloudpunk borrows concepts from narrative-heavy games such as Firewatch and Kentucky Route Zero with its rich characters and a multitude of stories. While also building a world derivative of real-world cities like Shinjuku, Hong Kong, and Seoul. 
Although the Nintendo Switch and other console versions of Cloudpunk don't yet have a release date, we can expect the PC version to release at some point in 2020 on Steam. Other platform releases are set to launch afterwards. Take a look at the console announcement trailer below!
Cloudpunk Console Announcement Trailer