Splatoon 2's final ever Splatfest is just around the corner and to celebrate, Nintendo has some special physical goodies in store for fans of the inky shooter.
Two exclusive t-shirts in the theme of the Final Fest are to be released in limited quantities in July through the My Nintendo Store. Just like in the game, you'll need to decide between Team Order or Team Chaos when pick up one of these tees.
Both shirts will be available in 5 sizes (Kids, S, M, L, and XL) and are 100% cotton. The Chaos shirt is black with metallic gold print whereas the Order shirt is white with silver print. Both feature a label sewn at the bottom and grabbing one (or more) of these shirts will also bag you some exclusive in-game gear.
If t-shirts aren't your thing, Nintendo is releasing a set of three posters in limited quantities as a My Nintendo Reward. It's the first time a physical reward has been available from My Nintendo in Europe and in exchange for 300 Platinum Points the posters printed on high quality 170g/sqm glossy paper can be yours.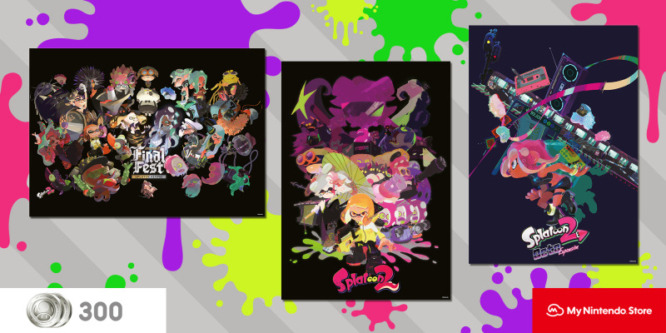 While the posters are technically free, you'll need to cover the postage. Shipping to Germany will set you back €3.99 while other countries will be €6.99. More details on availability of both the posters and shirts is expected soon.