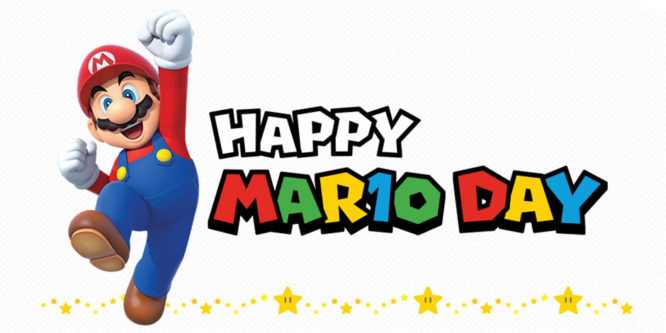 It's a day worth celebrating! Mario Day! The day that celebrates the jumping plumber has been observed for years on the clever and "punny" date of March 10th (or MAR10). This year is no exception and Nintendo themselves are joining in on the fun.
Nintendo UK has detailed its festivities for this year's Mario Day. Select Nintendo eShop titles or Nintendo UK website purchases will be eligible for 2x Nintendo Gold Points! Players can join in on the fun until March 10th at 23:59 GMT. This will give plenty of incentive to purchase some of those titles you have been holding out for. Keep in mind, 1 Nintendo Gold Point is equivalent to £0.01 which can then be redeemed against future eShop purchases.
Nintendo of America has a different celebration planned across The Pond. Firstly, starting on March 10th and ending on March 16th, people who wish to purchase a Nintendo Switch can do so with a select Mario title for $329.98. The titles included in the promotion are Super Mario Party, Super Mario Odyssey, Mario Kart 8 Deluxe, Mario Tennis Aces, and New Super Mario Bros. U Deluxe. These titles typically retail for $59.99, so purchasers will be receiving a 50% savings on these games.
Players who already own a Switch are able to join in the fun too! Participating stores and online retailers (including the Nintendo eShop) will have the previously mentioned titles in digital format for $39.99.
Nintendo of America has also outlined a Nintendo NY store celebration with events and swag that you can score if you participate via login with your My Nintendo account. Speaking of My Nintendo, don't forget to log in to your My Nintendo account during Mario Day to download digital goodies such as exclusive wallpapers with your Platinum Points.
A collaboration with Frito Lay is also on the horizon, and fans are encouraged to be on the hunt later in the month for Frito Lay products sporting Nintendo characters!