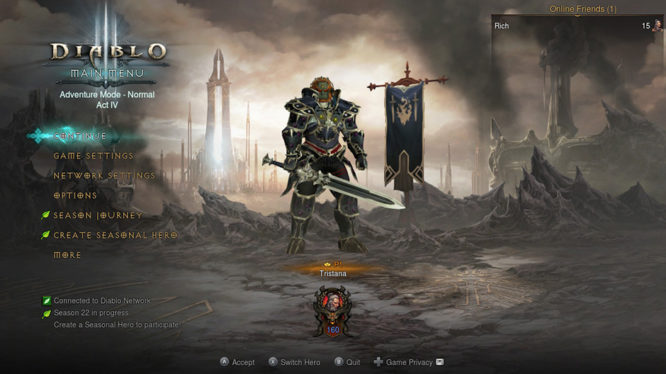 Diablo III has finally been confirmed for Nintendo Switch. The announcement, made by Blizzard, confirmed the earlier leak that the "Diablo III Eternal Collection" would be heading to Nintendo Switch (with exclusive content) later this year. The suggested retail price in North America will be $59.99.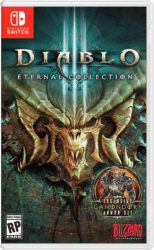 Dubbed as "the definitive version" of Diablo III, the Nintendo Switch port will include everything from the original release plus the Reaper of Souls expansion, Rise of the Necromancer pack, and all previous content updates. The game will also feature Nintendo exclusive bonus items, adding a nice Zelda spin to the critically-acclaimed dungeon crawler RPG. The Switch exclusive items include:
The Legend of Ganondorf cosmetic armour set
Tri-Force portrait frame
Cucco pet
Echoes of the Mask cosmetic wings
Diablo III on Nintendo Switch will support both Joy-Con controllers (in multiple configurations) and the Nintendo Switch Pro Controller – with Blizzard stating that it features "ultra-responsive" controls specifically designed to make the best use of Nintendo's hybrid system.
As far as multiplayer support goes, the Nintendo Switch port has managed to bag almost every possible option. Up to four players can play Diablo III together using any of the following options:
Local co-op (on one Nintendo Switch)
Local wireless (up to four Nintendo Switch systems – no internet connection required)
Online co-op (up to four Nintendo Switch systems via Nintendo Switch Online)
According to Eurogamer, Diablo III will run at 720p 60FPS in portable mode and 960p 60FPS when docked. Cross-play with other platforms is currently not a feature, but is something that Blizzard are currently exploring.
In addition to the press release, Blizzard has opened up a Diablo III microsite specifically covering the Nintendo Switch version, and an announcement video was published to Nintendo's YouTube channel (which you can watch below).
Diablo III Eternal Collection – Announcement Video