You probably didn't know that Beast Quest, an action-adventure game inspired from the children's fantasy book series, was coming to the Nintendo Switch. However, it is, and you won't have to wait long, as the game launches on October 1st 2019.
The surprise port of Beast Quest was originally available on Playstation 4, Xbox One, Steam, and mobile devices, but it is now making the leap to everyone's favourite handheld console hybrid.
When Beast Quest originally launched in 2017, developer Torus Games set out to recreate the world and characters from the book series. You're likely no stranger to fantasy, so you'll probably understand the story from the get-go. Dark magic is destroying the Kingdom of Avantia and twisting the once stately creatures into ignoble menaces.
Whether you choose to parry attacks, dodge them, or run away and let an ally handle the fight for you instead, players will have a multitude of ways to play the game to their liking. In between the fights, you'll get to explore the game's non-linear and open levels, brimming with rich environments and encasing ancient ruins shrouded in secrecy.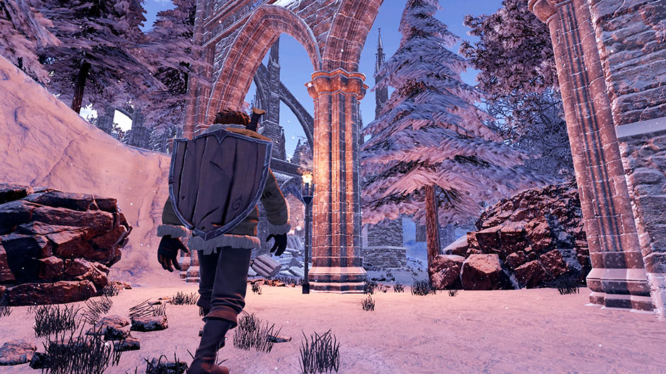 While it's unclear how much Beast Quest will cost digitally on Switch, but the physical version is retailing in the UK for around £29.99. I wouldn't be worried about that too much, though, as we'll have a definitive answer when it finally hits the eShop later today.
If anything here caught your eye, be sure to check out the announcement trailer below for a look at the gameplay.
Beast Quest - Nintendo Switch Announcement Trailer