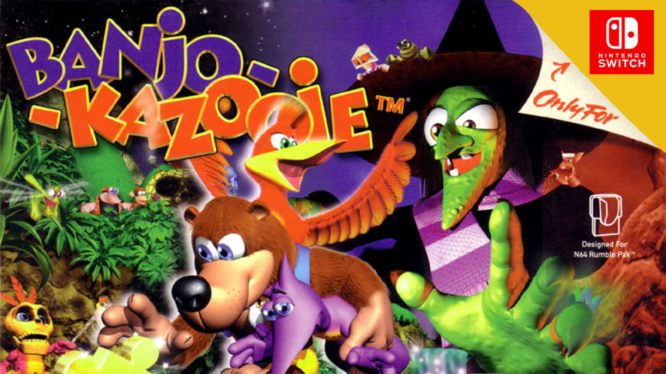 We already know that Banjo-Kazooie is heading home to a Nintendo platform in the form of DLC for Super Smash Bros. Ultimate, but could there be more in store for the lovable duo on Switch?
A listing has appeared on Amazon Germany following the Nintendo Direct that seems to reveal a new Banjo-Kazooie title may be on its way. Currently listed as "Banjo-Kazooie (Arbeitstitel)" (which translates as "Working Title") on the German retailers site, the game is available to pre-order for €69,99. The full price seems to suggest this is more than just the DLC that was announced during the Direct.
Of course, Banjo-Kazooie is the beloved platformer series from Rare that started out life on Nintendo 64. Following Microsoft's purchase of Rare in the early 2000s, fans never anticipated the return of the characters to a rival console. With Microsoft and Nintendo getting cosier over recent months and with previous Xbox One exclusives like Cuphead and Super Lucky's Tale coming to Switch, it really does seem like anything is possible.
Perhaps we'll see a return of Banjo and Kazooie in a new adventure alongside the DLC after all. Only time will tell if miracles do happen after all.
Thanks to @HaslAsobi for the tip!