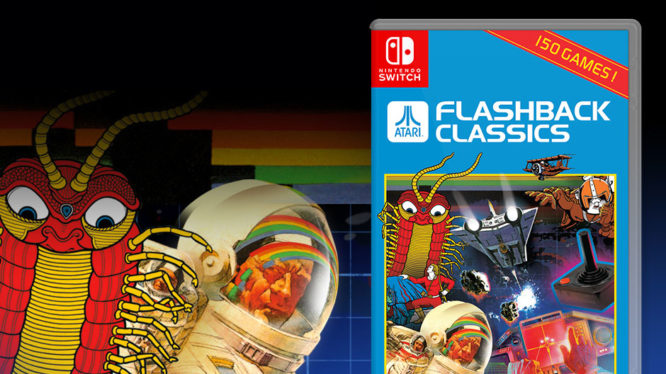 It seems that Atari's Flashback Classics are headed to Nintendo Switch on November 6th, 2018 if a listing on the website of US retailer, Walmart is to be believed.
The collection was previously announced at E3 earlier this year but no release date has officially been set. Development is being handled by AtGames who have become somewhat infamous for their sub-par flashback versions of Atari, Colecovision, Intellivision and Sega consoles over the years.
Unlike the PS4 and Xbox One releases of Atari Flashback Classics that were spread across three volumes, the Nintendo Switch version bundles all 150 games onto a single game card or download. Some standout titles include Atari classics like Asteroids, Centipede, Missile Command and Pong. The full list of included games can be found on Atari's website.
Fans of Atari's games of yesteryear can expect a line-up of 150 classic Atari 2600, Atari 5200 and arcade games complete with local or online multiplayer. Compete for the highest score in online leaderboards and work to unlock all-new achievements for each game. Atari
It's worth noting, however, that like all rumours this should be taken with a pinch of salt until an official announcement is made.