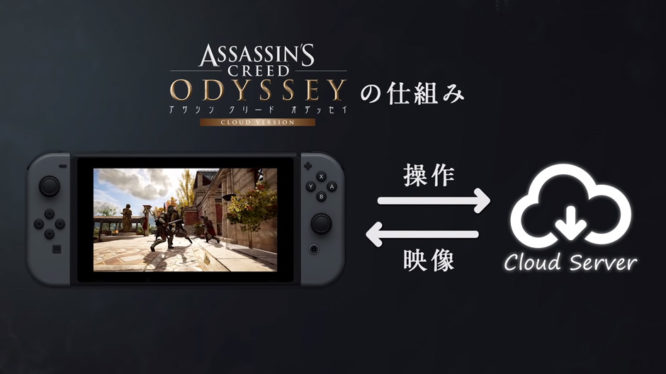 Assassin's Creed Odyssey is coming to the Nintendo Switch in Japan. Revealed during the September Nintendo Direct (Japanese version), Ubisoft will be making use of cloud servers to stream the game to Nintendo's hybrid device.
Officially titled "Assassin's Creed Odyssey – Cloud Version", the Nintendo Switch streaming version of the game will be available to play in Japan on October 5th 2018 – the same day it launches for PS4, Xbox One and PC.
Set in 431 BCE, Assassin's Creed Odyssey is the latest title in Ubisoft's Assassin's Creed franchise. The action RPG puts players in the role of a Spartan hero and features epic 150 v 150 battles between the Sparta and Athens in which player can take part. As with all Assassin's Creed titles, there's plenty of stealth and exploration to be had as well.
It's unclear if Ubisoft plans to bring the game to Nintendo Switch console worldwide in future, but considering that it featured solely in the Japanese direct, it seems extremely unlikely to release outside Japan on launch day.
As always, until we hear official word from Ubisoft, anything is possible.
Assassin's Creed Odyssey – Cloud Version (Switch)