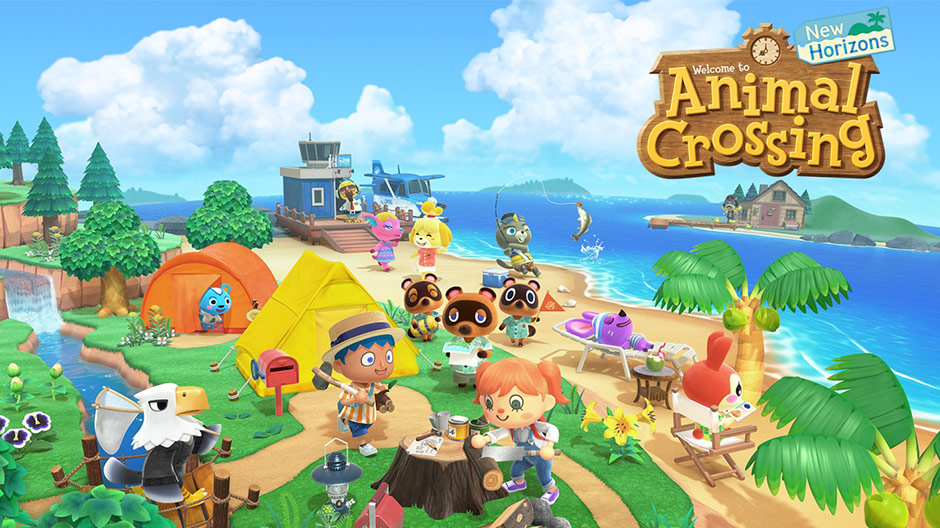 Nintendo's latest release quickly jumped to the top of the sales charts in the UK. Physical copies of the game have are flying off the shelves, making it the fastest-selling Nintendo Switch game in the region.
Animal Crossing: New Horizons sold far beyond previous entries in the franchise, keeping true to its name. In its launch week, the release sold more copies than any of its predecessors in a similar timeframe. Its launch was even 3.5 times bigger than the previous record holder, Animal Crossing: New Leaf on the Nintendo 3DS.
Amid a string of game delays, Animal Crossing: New Horizons and Doom Eternal managed to maintain their March release dates. With both games making their debut in the top positions, New Horizons is sitting comfortably in the lead while Doom Eternal is positioned in second place.
While the world bunkers down to slow the spread of COVID-19, Animal Crossing: New Horizons provides a charming outdoor world in the comfort of your home. Escape to a deserted island, make friends with cute animals, and visit others without the risk of venturing outside. Perhaps self-distancing has inspired increased sales throughout the world as people find ways to entertain themselves with increased time spent inside.
Though Nintendo's fiscal year comes to a close on March, 31st 2020, news about their earnings is scheduled to release on May 7th, 2020. During the fiscal year earnings release, sales numbers regarding Animal Crossing: New Horizons are sure to be revealed. These numbers will include both physical and digital shipments of the game.
We will have to wait until then to see just how many bells Animal Crossing: New Horizons has put toward Nintendo's island.