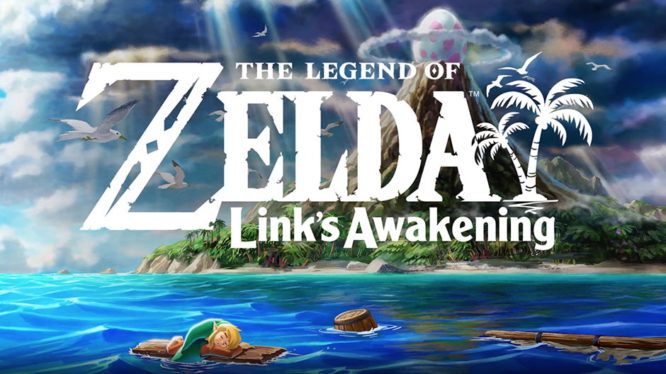 The Legend of Zelda: Link's Awakening might be seeing a Nintendo Switch release on September 20th 2019. The suggested date, which briefly popped up on Amazon's Japanese website, has yet to be officially confirmed by Nintendo.
With only a few hours left before Nintendo are scheduled to air their E3 2019 Direct presentation, it seems as though things are starting to slip through the retailer net. The Legend of Zelda: Link's Awakening, which was previously slated for a 2019 release, appears to have had its release date accidentally leaked by Amazon.
According to a twitter bot that publishes recently added games in Amazon Japan's system, a listing for Link's Awakening (using the now removed ASIN code "B07SV3862M") was listed by Amazon at around 10:38am GMT. In addition to the September 20th release date, the listing also suggested that the game would be supplied with a Hylian shield accessory. However, no box art was included.
The title used on Amazon Japan was recorded as the following:
ゼルダの伝説 夢をみる島 +ゼルダラバーパスケース(ハイリアの盾) (Amazon限定特典同梱)
While many suspected that a release date for Link's Awakening would be revealed during Nintendo's E3 Direct, it's now looking more likely than ever before.
The Legend of Zelda: Link's Awakening will officially be launching at some point in 2019, with the latest rumours fuelled by Amazon pointing to September 20th. To avoid disappointment, no matter how likely a rumour may be, we recommend waiting until the date has been confirmed by Nintendo themselves.