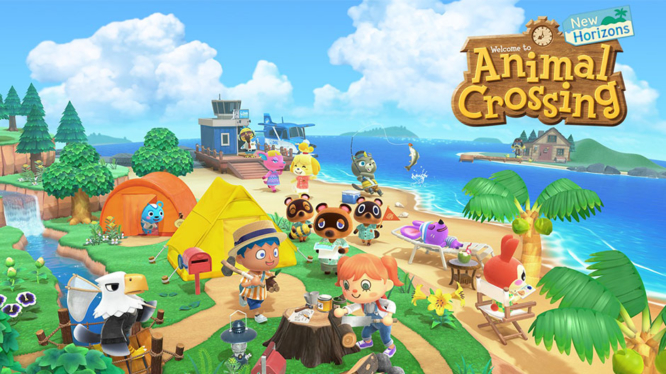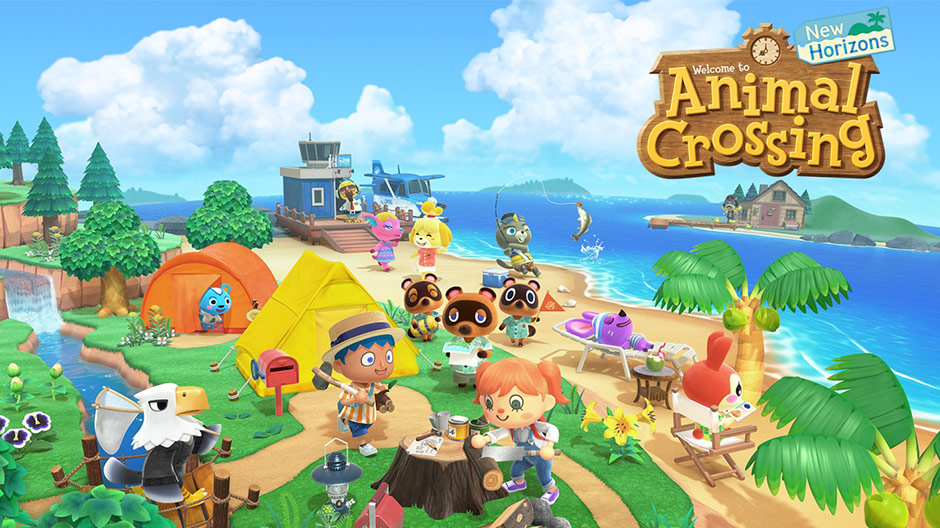 Tom Nook has taken to the stage to provide details of the Nook Inc Deserted Getaway Package at the latest Animal Crossing Direct. Those considering their future island life in Animal Crossing: New Horizons have had many of their questions answered.
For starters, Nook took a moment to confidently recommend this outing. With a chance to venture to a deserted island and make it your own, players will be able to craft a variety of DIY items including various furniture and tools. You can even change the colour of your furniture or give them custom designs with special skills!
Before beginning your island experience, you'll have the opportunity to choose one of many options of islands, and even select a hemisphere you wish to live on. This will affect the seasons as they occur in-game to match those you experience in real-life. Provided a tent, players will have the ability to build and then expand upon a house on their island. Within your house, you'll have enhanced customization options, setting up the floor, walls, and furniture as you like; even placing ornaments and furniture on the walls.
New style and customization
Offering the opportunity to personalize your hair, skin, and eye colour, the player avatar is made to be customizable to whatever you want it to be. Of course, clothing will be available to choose as well.
On your island, you may create and build, as well as destroy terrain, place paths, bridges, and slopes, and customize your island to suit your needs and desires. You'll also get access to various facilities, including a completely overhauled museum unlike those seen in any prior entry of the franchise.
Players will be able to join up with up to four playing on a single system. One will be made a leader, with the screen centring on them, while the other three will be made followers. Players, however, will be able to easily switch between who leads and who follows. Players may also invite friends to join them on their island over the internet, with up to eight people playing on the island at one time.
Families who share a Nintendo Switch will get to experience the island life together. With up to eight accounts on one Nintendo Switch, Animal Crossing: New Horizons will allow those who share a console to also share their island for an optimal co-operative experience, even when not everyone's around.
Benefits provided by Nook Inc.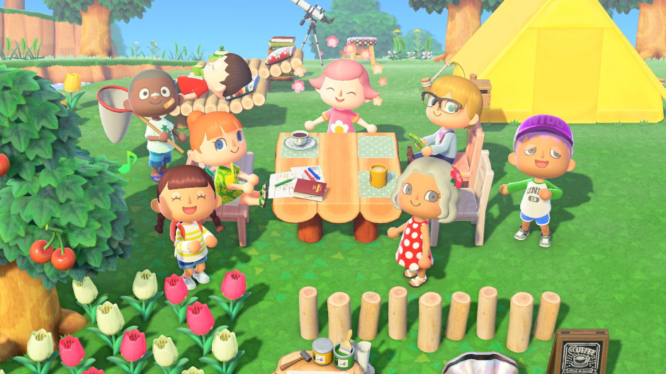 Nook Inc. will at the start of each day make an island-wide broadcast. These broadcasts are intended to inform island residents of new island events, as well as give advice on how to enjoy your time around the island.
Island dwellers will be provided with a NookPhone with a variety of apps, including Nook Miles. Nook Miles give players goals to work towards and aim to inspire them to make the most of their island life. Rewards for the completion of these goals ranch from special Nook Inc. merchandise to make your stay more pleasant, to tickets you may use to visit distant islands. Your NookPhone also contains a map and a camera, and will later have new apps developed and released for it.
Upon reward of a ticket, fans can be flown out to visit a distant island where they can find DIY materials and creatures. They can then be returned with you on your flight home to help you further build and prosper on your island.
NookLink is the integration offered for the Nintendo Switch Online smartphone app. With it, island dwellers will be able to scan and download design QR codes from Animal Crossing: New Leaf and Animal Crossing: Happy Home Designer, then download them into Animal Crossing: New Horizons.
Players may offer space on their island for animals they encounter on distant islands, or that come to visit their island. Players may even invite some of the new residents themselves. Tourists may at times visit, offering Fishing Tourneys and Bug-Offs, as well as other seasonal events and guests that will be introduced at a later time and date. Because your island is surrounded by ocean, you may even have a castaway show up on your shore, relying on you so they can make it home.
The island experience doesn't end in March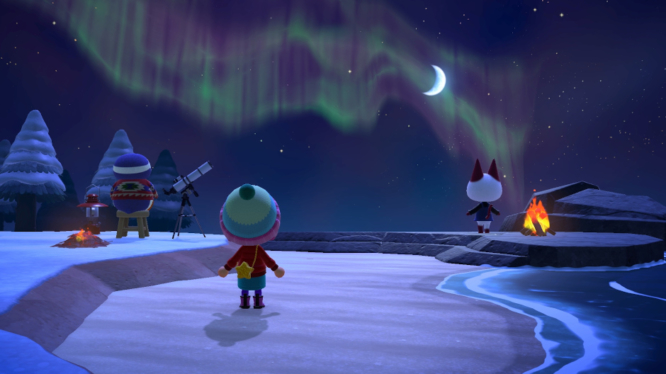 As well as seasonal events and updates, your island will grow and change with each passing season. For instance, in Winter it will snow, and you'll get to experience the northern lights.
Free updates will be ongoing in Animal Crossing: New Horizons, adding seasonal events through the year. The first update will take place March 20th, and will give access to a Bunny Day event that will take place in April.
Amiibo functionality will be returning, also giving access to Photopia, which will allow users to place and position models in photoshoots. Tom Nook will be taking over the @AnimalCrossing Twitter for the time being, so fans are asked to also keep an eye out there for more details. Players who own both Animal Crossing: New Horizons and Animal Crossing: Pocket Camp will be given special items in each game. More details on this will be announced at a later date on the @Pocket_Camp Twitter.
Lastly, Nintendo acknowledged the special form of cloud save backup we reported on last week. Sharp-eyed fans noticed a disclaimer that "Nintendo Switch Online members can only have save data recovered one time due to loss or damage of system." This service will not be available at launch, but will hopefully be available at a later date.
With less than a month until release, Animal Crossing: New Horizons is expected to retail for $59.99 / £49.99 / €59.99 when it releases March 20th, 2020. It's also available for pre-order right now on Amazon. If you missed it, make sure to check out the Animal Crossing Direct below.
Animal Crossing: New Horizons Direct Feb 20, 2020