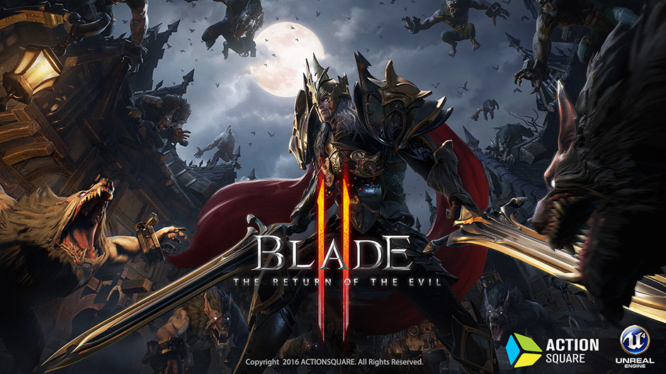 Blade 2, the action RPG from developers Action Square, appears to be heading to the Nintendo Switch in future. Officially titled "Blade II – The Return of Evil", the upcoming Switch port has recently been rated by the Taiwanese games rating board.
Pitching itself as a "fast-paced, responsive action RPG", Blade II is an Unreal Engine powered mobile game that packs a surprising level of detail. With only the rating submission and an early access "soft launch" mobile version to go off, it's unclear whether a console port would feature additional enhancements or features. However, a Nintendo Switch version definitely appears to be on the horizon.
Acting as a sequel to the original Blade title, Blade II – The Return of Evil see's players tasked with protecting the peaceful realm of Elysium from evil. Boasting a combat that system that is easy to pick up but hard to master, Blade II challenges players to learn various enemy patterns and act accordingly if they wish to come out triumphant.
In traditional RPG fashion, the game features a variety of different character classes to play with, including: Gladiator, Assassin, Fighter, and Wizard. There's also plenty of gear to loot and skills to learn while you're fighting your way through waves of enemies and bosses alike. Blade II even features a competitive element, where players can compete against their friends in both PvP and time attacks.
If Blade II – The Return of Evil has piqued your interest, then be sure to take a gander at the official Soft Launch mobile trailer below:
Blade 2 Softlaunch Trailer